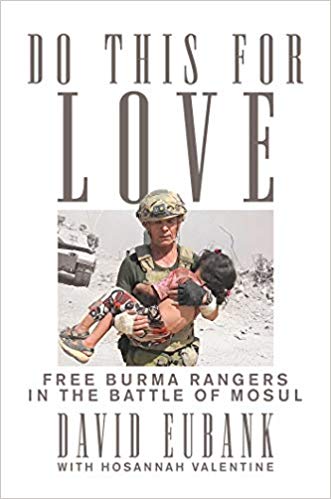 Thanks so much for your interest and desire to get involved! We are grateful for our team that helps us from all over the world and we're continually inspired by the ways people find to help each other.
There are different positions and roles to fill on the Free Burma Rangers team. The first two are always open and are sometimes the hardest:
Join our prayer team: get on our email list and social media, follow us closely for updates and pray because we need it! You can sign-up for our email list at the bottom of our website.
Join our financial support team. Monthly supporters help the mission greatly, giving us the funding to execute ongoing and urgent projects that require our teams and efforts to deploy whatever people or resources are needed.
Send us a resume and a short description of what your passions, gifts and experience are. If we have a need for volunteers we can begin the application process. If there is no immediate need, we will have your information on hand when the need for volunteers arises.
The world needs people willing to step out and serve in so many different ways and places. We encourage you to find the work that you have been prepared to do.
Thank you and God bless you,
Dave Eubank and the Free Burma Rangers
Support the FBR
If you need to modify a recurring donation or require other assistance regarding donations, please email giving@freeburmarangers.org. If you have a general question, please email info@freeburmarangers.org.
Or, if the above does not work for you, use this link below to donate on-line using the legacy system (we are currently transitioning):
Or use this address:
Free the Oppressed
PO Box 912938
Denver, CO 80291-2938
Please make checks payable to Free The Oppressed.
Include your email address if you would like an emailed acknowledgment.
We will mail out a year-end donation summary for your taxes in January.
All contributions are made with the understanding that Free the Oppressed DBA Free Burma Rangers has complete control over the administration and use of the donated funds.
Free the Oppressed is a non-profit charity recognized as tax-exempt by the IRS under section 501(c)(3). Our IRS tax identification number is 47-4648581.
Free the Oppressed also participates in several matching programs including:
www.benevity.com (used by hundreds of companies such as ADP, Apple, Google, Microsoft, etc. for employee matching)
www.cybergrants.com (also used by hundreds of companies such as Caterpillar, Nike, Nordstrom, Walmart, etc. for employee matching)
smile.amazon.com (donates 0.5% of your purchases when you shop using this website and designate Free the Oppressed as your charity)
What is Free The Oppressed?
In 2016 we started a our own foundation called Free The Oppressed (FTO), which is a 501 (c)(3) tax-exempt foundation. Free The Oppressed is inspired by the words of Jesus in Luke 4:18-19: "The Spirit of the Lord is upon me, because he has anointed me to preach good news to the poor. He has sent me to proclaim freedom for the prisoners and recovery of sight to the blind, to release the oppressed, to proclaim the year of the Lord's favor."
For more information please see the FTO Page